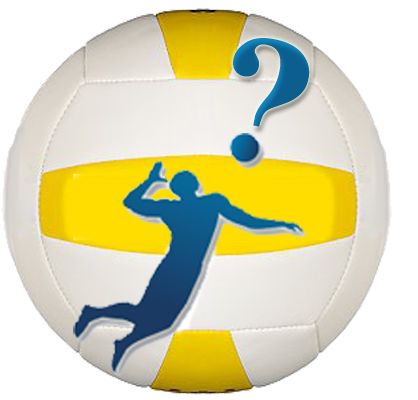 Questions?
Click Here
Wearing a proper pair volleyball socks is an essential part of club volleyball. The wrong socks will send you home after a long day on the court with sore, blistered, and downright abused feet…a problem that can keep you off the court for several days. We here at volleyball 1on1 recognize and appreciate the importance of this fact, and our online store offers volleyball socks for everyone who wishes to play the game of volleyball without the aggravation of sore dogs…
Find a Volleyball Club offers the best selection of volleyballs online including Indoor Volleyballs, Beach Volleyballs and Outdoor Volleyballs. On top of this we offer reviews on our volleyballs by Pro volleyball players and coaches so that it is easy for you to make the right selection of what is the best ball for your team, club, junior high, high school, or college.
Beyond value added product reviews we offer all the best brands including, Avp Volleyballs, Wilson, Molten, Tachikara, Mikasa, and Spalding Volleyballs. We also offer bulk and team discounts as well as bags and carts to help with all your ball needs!
Finally if you are looking for cheap volleyballs or the best monthly deals offered by the manufacturer visit our discount volleyballs page.
SAND SOCKS® by Vincere Sports are the next generation in outdoor sportswear. SAND SOCKS® provide performance and protection for today's beach and water sports athletes. These Sand Socks Improve balance and feel, while protecting feet from the elements, Neoprene soles protect against heat, cold, sharp objects, and dirt. Lycra uppers let feet breathe during workouts and keep out sand, mud, and dirt.

The NEW SPLIT TOE Sand Socks®, designed for the advanced athlete, offer improved performance, allowing free movement of the big toe for added flexibility and dexterity. Allows athletes to grip the sand surface, flex their big toe more independently for better stability, movement, and jumping while providing a snug, comfortable fit and the same protection and breathability of our traditional Sand Socks® Split Toe Sand Socks offer: INDEPENDENT MOVEMENT of the big toe for Improved balance and movement, The same PROTECTION FROM THE ELEMENTS as classic Sand Socks, Comfortable WEAR WITH FLIP FLOPS or sandals, Neoprene soles protect against heat, cold, sharp objects, and dirt, and Lycra uppers let feet breathe during workouts and keep out sand,. mud

The Mizuno Knee-Hi Sock Unisex is a polyester/nylon/polyurethane blend. Some of the features of the Mizuno Knee-Hi Sock is that it has a padded heel and forefoot, tight knit construction for durability, front "runbird" logo, reinforced nylon toe and heel, and has Drylite Technology capabilities for rapid evaporation and comfort.

Mizuno Volleyball Crew Sock Available in both white and black, the Mizuno Crew Sock features multiple design technologies to provide maximum comfort and durability.

The Mizuno Performance Sock is available in a variety of colors to suit the needs of any team or individual looking for maximum comfort and durability in a knee-hi sock. 65% Polyester/30% Cotton/5% Polyurethane. Some of the Features the Mizuno Performance Sock has is the Mizuno DryLite(tm) fabric to support breathability, Supporter knitting to reinforce ankle and arch of the foot, Knee-hi length, and Runbird embroidery logo.

These mizuno volleyball knee high socks are made from cotton, acrylic, nylon and polyester. They have a padded toe and heel, embroidered Mizuno logo, moisture management system and one size fits most.

ASICS All Sports Knee High Socks ZK009 are more than just a tube sock, this is a foot experience. CoolMax, nylon and Lycra fabrics have been woven together in just the right percentages to enhance comfort and fit.

ASICS All Sport Extra Long Knee High Socks has extra long length tube graces courts worldwide. Supple CoolMax, 11% nylon and just a hint of Lycra nurture the foot and calf for optimal athletic performance. Some of the features the ASICS All Sport Extra Long Knee High Socks has is a DuPont CoolMax construction provides moisture transfer,DuPont Lycra Spandex provides long wearing comfort,85% CoolMax/11% Nylon/4% Lycra, Half cushioned sole, Knit in ASICS logo, and ASICS All Sport Extra Long Knee High Socks will fit most!

The Asics Team Crew multi-purpose sock was designed to provide athletes with a durable yet comfortable sock. Its 88% nylon / 10% lycra / 2% rubber material allows it to maintain a personalized fit after each use. Asics has formulated a rubber tread that has been strategically placed throughout the heel, toe and lateral for excellent cushion and to avoid slippage within the shoe. Its crew design makes this Asics Team Crew Sock is great for regular wear, and makes it a winner for competitive athletes.

The ASICS Striped Old School Knee High Socks are the ultimate tube sock, this retro design features two stripes around the calf and the comfortable fit of nylon/spandex/elastic construction. The stripes come in great team shades.