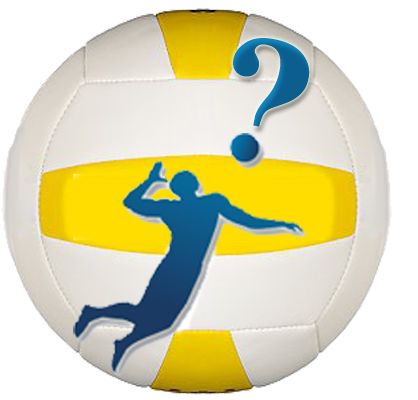 Questions?
Click Here
Our selection of volleyball kneepads available at our online store is not only extensive…it's essential. Club volleyball is a very competitive and aggressive sport as well as a very high energy one where having the right equipment for protection is crucial to avoiding injury. That is why we offer a selection of volleyball knee pads for very low prices to protect you so you can really get into the game.
Find a Volleyball Club offers the best selection of volleyballs online including Indoor Volleyballs, Beach Volleyballs and Outdoor Volleyballs. On top of this we offer reviews on our volleyballs by Pro volleyball players and coaches so that it is easy for you to make the right selection of what is the best ball for your team, club, junior high, high school, or college.
Beyond value added product reviews we offer all the best brands including, Avp Volleyballs, Wilson, Molten, Tachikara, Mikasa, and Spalding Volleyballs. We also offer bulk and team discounts as well as bags and carts to help with all your ball needs!
Finally if you are looking for cheap volleyballs or the best monthly deals offered by the manufacturer visit our discount volleyballs page.
| | | | | |
| --- | --- | --- | --- | --- |
| | | | | |
| The Mizuno t10 volleyball knee pad's rap panels give you maximum knee protection while providing a slim profile and five separate contoured padded sections for maximum comfort. The incendiary Mizuno t10 volleyball comes in a 9" sleeve for a one size fits all feel. | Mizuno lr6 volleyball knee pads are another great entry into Mizuno's line of competitive volleyball knee pads. Designed with comfort in mind, it is Mizuno's shortest and slimmest kneepad. The LR6 features Mizuno's exclusive VS-1 technology, which absorbs shock and enhances cushioning properties by resisting compression set, extending the cushioning life of the kneepad. The Mizuno lr6 volleyball knee pad is the slimest and most versatile volleyball knee pad on earth. | Mizuno vs-1 volleyball knee pads are top of the line knee pads built of the toughest material on earth and designed specifically for comfort and flexibility. Composed of a Cotton/polyester/spandex blend with the patented Mizuno Intercool ventilation system, these knee pads will keep your knees burn and scrape free. Mizuno volleyball knee pads are built for the champion in you | Asics slider volleyball knee pads are made of a blend of cotton, stretch nylon, and rubber elastic for a snug and flexible knee pad that won't slip and slide during long hours of club, varsity or college volleyball play. With a 91/2" sleeve length, the Asics slider volleyball knee pad is a reliable and robust knee pad guaranteed to last. | Asics Jr. Slider volleyball knee pads are perfectly designed for those little champions of the volleyball court. This sculpted, Polyurethane knee pad has engineered flex zones for a 180° contoured fit around the knee and is made of 41% Cotton, 22% Stretch Nylon, and 37% Rubber Elastic. Asics jr. slider knee pads are the choice of future champions the world over |
| | | | | |
| | | | | |
| | | | | |
| | | | | |
| | | | | |
| | | | | |
| | | | | |
| Asics 3.0G Volleyball knee pads make all of the moves of indoor volleyball possible. The Gel Cushioning System and Ortholite Technology are found in the front of the knee pads to reduce shock and prevent injuries. Its KinetoFoam provides an excellent comfortable fit, while providing extra protection to the entire knee as a whole. Asics competition 3.0g vollyeball knee pads are one size fits most adults | Asics international II volleyball knee pads are constructed of the most advanced materials available. The memory foam provides comfort and shock attenuation, and the low profile gives enhanced comfort and decreased bulk. The full coverage of this versatile knee pad protects the entire impact area. Asics international II volleyball knee pads…the professional choice | Asics victory volleyball knee pads are designed specifically with the elite player in mind. Highlighted by a shorter sleeve length for more focused coverage, these sleek newcomers are a bold addition to Asics volleyball knee pad line. Asics victory volleyball knee pads swaddle your knee and protect with the best no matter your level of competition. | Asics Gel Conform Volleyball knee pads have been designed to provide less bulk with more protection in a volleyball knee pad. This 9.5 Inch sleeve contains Asics Gel Cushioning System to help absorb shock upon impact. Its wide, thin, flexible foam pad helps to cushion the knee, while still allowing complete range of motion in the knee joint. With the Asics gel conform knee pads any player boy or girl, young or old, big or small can have the confidence to take the game to the next level. | Asics Jr. Slider volleyball knee pads are perfectly designed for those little champions of the volleyball court. This sculpted, Polyurethane knee pad has engineered flex zones for a 180° contoured fit around the knee and is made of 41% Cotton, 22% Stretch Nylon, and 37% Rubber Elastic. Asics jr. slider knee pads are the choice of future champions the world over |
| | | | | |
| | | | | |
| | | | | |
| | | | | |
| | | | | |
| | | | | |
| | | | | |
| Asics ace low profile volleyball knee pads are your number one choice when you want sleek protection without the bulk of other volleyball knee pads. A 6" profile sleeve length keep things compact and slim, while the dual density padding provides the cushioning and flexibility you want and require in a knee pad. Made of anti-microbial material to eliminate odor, Asics ace low profile volleyball knee pads are the best in the business when it comes to comfort and protection | The Asics Ace jr. Low Profile Volleyball Knee Pads are a new youth knee pad for 2010 from Asics that feature a lower profile than other kneepads. The Jr. Ace Knee Pad features a 6" sleeve for more maneuverability and comfort. This smaller sleeve helps you compete at the highest level, allowing for unhindered motion and range. Special ventilation zones are located at strategic areas of this knee pad to quickly dissipate heat and bring in cool air, keeping you cool and dry when you need it most. Asics has also added a special anti-microbial fabric to the Asics Ace jr low profile volleyball knee pads to keep you clean and fresh all game long. | Asics rally volleyball knee pads super sweert design provides maximum protection as well as ideal comfort for the tougherst of all volleyball players, and the longest of all volleyball games. Featuring a 7 sleeve design and anti-microbial and anti-odor properties, Asics rally volleyball knee pads are what you are looking for. | | |
| | | | | |
| | | | | |
| | | | | |
| | | | | |
| | | | | |
| | | | | |